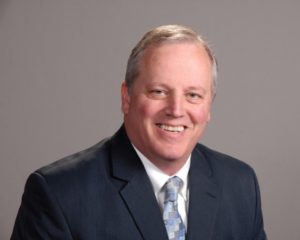 Pastor Monty has been married to his high school sweetheart, Rhonda since May 1984 and has two adult children; son Derek who lives in TN and daughter Kristen of MO and according to Pastor Monty, has the "prettiest, smartest, sweetest and sharpest" granddaughter this side of the Mississippi. (Ok, he actually didn't say that….but we think he believes it!)
His education is with Austin Peay State University and Luther Rice Seminary. He enjoys the outdoors, hunting and fishing, and watching college football—Go SEC!
He has been the senior pastor of First Baptist since December 2013 and loves to see people come to know His Savior!
His favorite verse is Isaiah 41:10 – "fear not, for I am with you;

be not dismayed, for I am your God;

I will strengthen you, I will help you,

I will uphold you with my righteous right hand" (ESV).
Senior Pastor – Monty Flanigan
Student Ministry Pastor –
Drew Simmons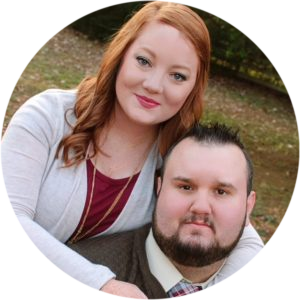 Drew loves doing youth ministry, especially here in Doniphan! Drew was raised in church and accepted Christ as his Savior and was baptized, "in the muddy Black River", at a young age.
In 2010, he married Brittany and together they decided they were going to put Christ first in their marriage. Brittany is such a great help to Drew in the ministry and in life.
Drew's passion in life is to lead youth to Christ and disciple them on their faith walk.
He and Brittany also co-own Marble Slab Creamery in Poplar Bluff and have blessed several churches, (especially ours) with Ice Cream socials.
Drew's favorite scripture is Romans 1:16 "
For I am not ashamed of the gospel, for it is the power of God for salvation to everyone who believes, to the Jew first and also to the Greek."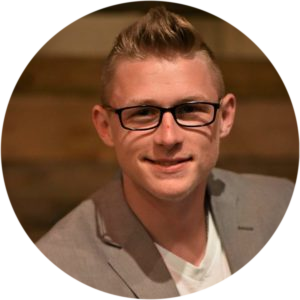 Zach loves God, his country and the church, so having Zach as our Connections Pastor was a perfect fit for him.
He is a familiar face in Doniphan, attending and graduating high school in this area. After graduation, Zach joined the military , serving his country both in the US and abroad before being called into the ministry and is now currently pursuing his degree.
One of Zach's roles as our Connections Pastor is to develop and maintain a process that will connect, equip and assimilate visitors/guests and new members into the body of Christ known as FBCDON.
If you're not sure which Life Group or study to get involved in, Zach will help you find the perfect fit.
Administrative and Financial Secretary –